OPTICAL SPECTROSCOPY SAPPHIRE TUBES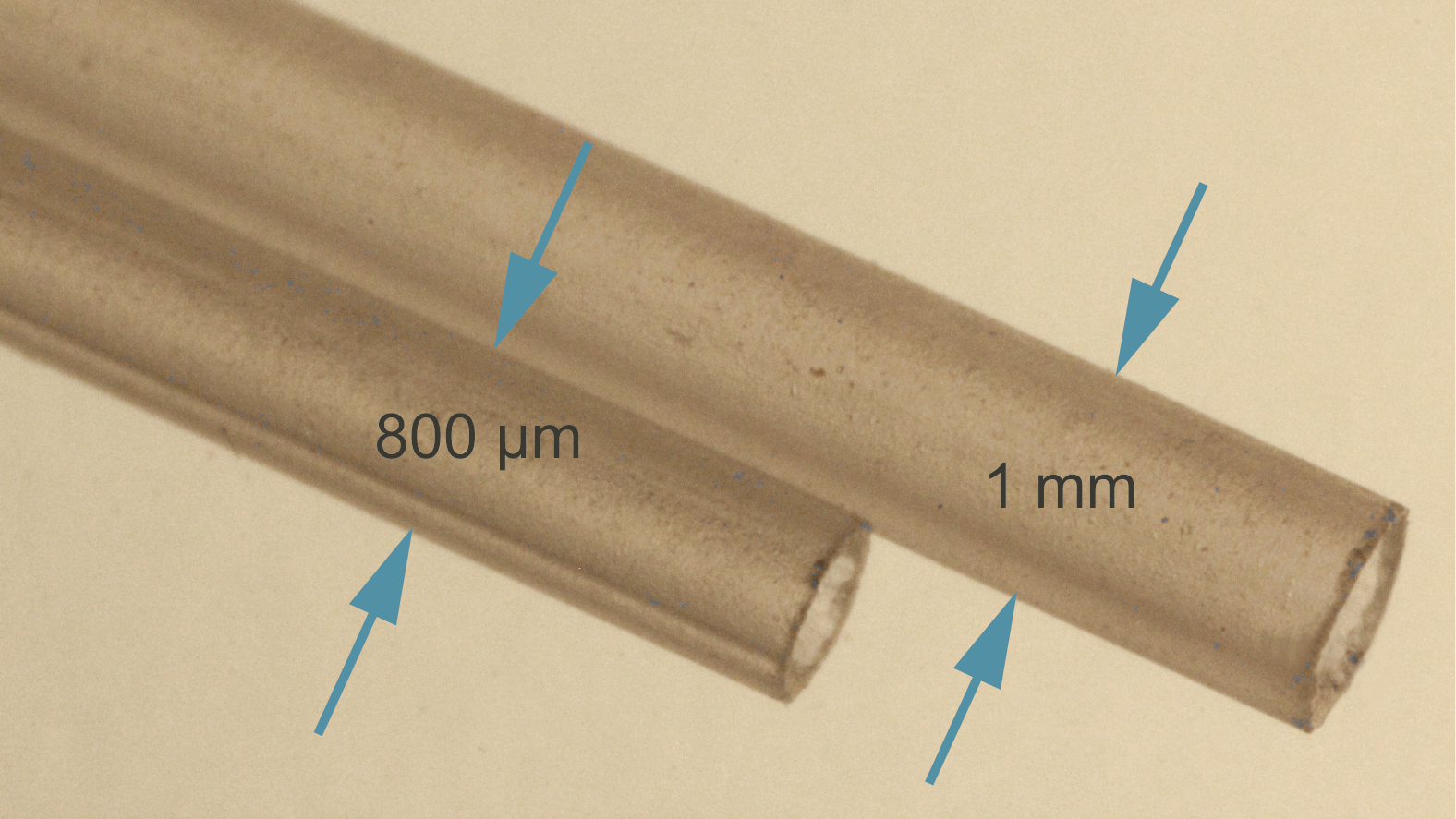 Capillaries for optical spectroscopy measurements deliver superior performance to standard quartz tubes used for structural analyses methods such as SAXS - small angle X-ray scattering, XRD - X-ray diffraction, EPR - electron paramagnetic spectroscopy and others.
Key properties
100% gas tightness, no pores
Resistance to high temperatures up to 2000°C.
Resistance to high pressures.
Resistance to most aggressive chemicals
Purity 99,995%
Non-magnetic
Benefits
Sapphire capillary can operate at much higher temperatures and pressures than ordinary quartz capillary, with good resistance against wider group of aggressive chemical substances and plasma environments. Sapphire is transparent on wider range of wavelengths from ultraviolet to near infrared region.
Typical applications:
various analytical and experimental methods
Sapphit™ sapphire capillaries are commonly used for studies under water supercritical conditions
Typical design of optical spectroscopy sapphire tube

Standard "as grown" capillaries

Inner diameter
down to 0,6 mm
Standard dimensions:
OD 1 mm / ID 0,6 mm 
OD 1,57 mm / ID 1 mm - designed to fit the PEEK HPLC set-up
Wall thickness
down to 0,2 mm
Length
up to 1500 mm

 

Machined capillaries

Inner diameter
down to 0,6 mm
Standard dimensions:
OD 0,8 mm / ID 0,6 mm
OD 1 mm / ID 0,8 mm
Wall thickness
down to 0,1 mm!
Length
up to 60 mm