ULTRA-CLEAN SAPPHIRE TUBES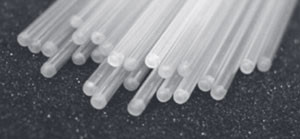 Sapphire tubes and capillaries are the material of choice for manipulation with plasma, gas and liquids in applications where extremely high chemical purity and particulate cleanliness is required, e.g. semiconductor processing or ultra-high precision analytical methods.
Key properties
Chemical purity 99,995%
High resistance against plasma corrosion 
High resistance against aggresive chemicals (even fluorinated compounds)
High resistance against high temperatures (up to 2000°C)
High RF transmission
Benefits of hight purity material
Sapphire single crystal is replacing quartz glass and high quality ceramic (e.g. polycrystalline alumina) because it provides higher chemical purity and higher corrosion resistance which leads to reduction of risks of chemical or particulate contamination of the manufacturing process or tested specimens.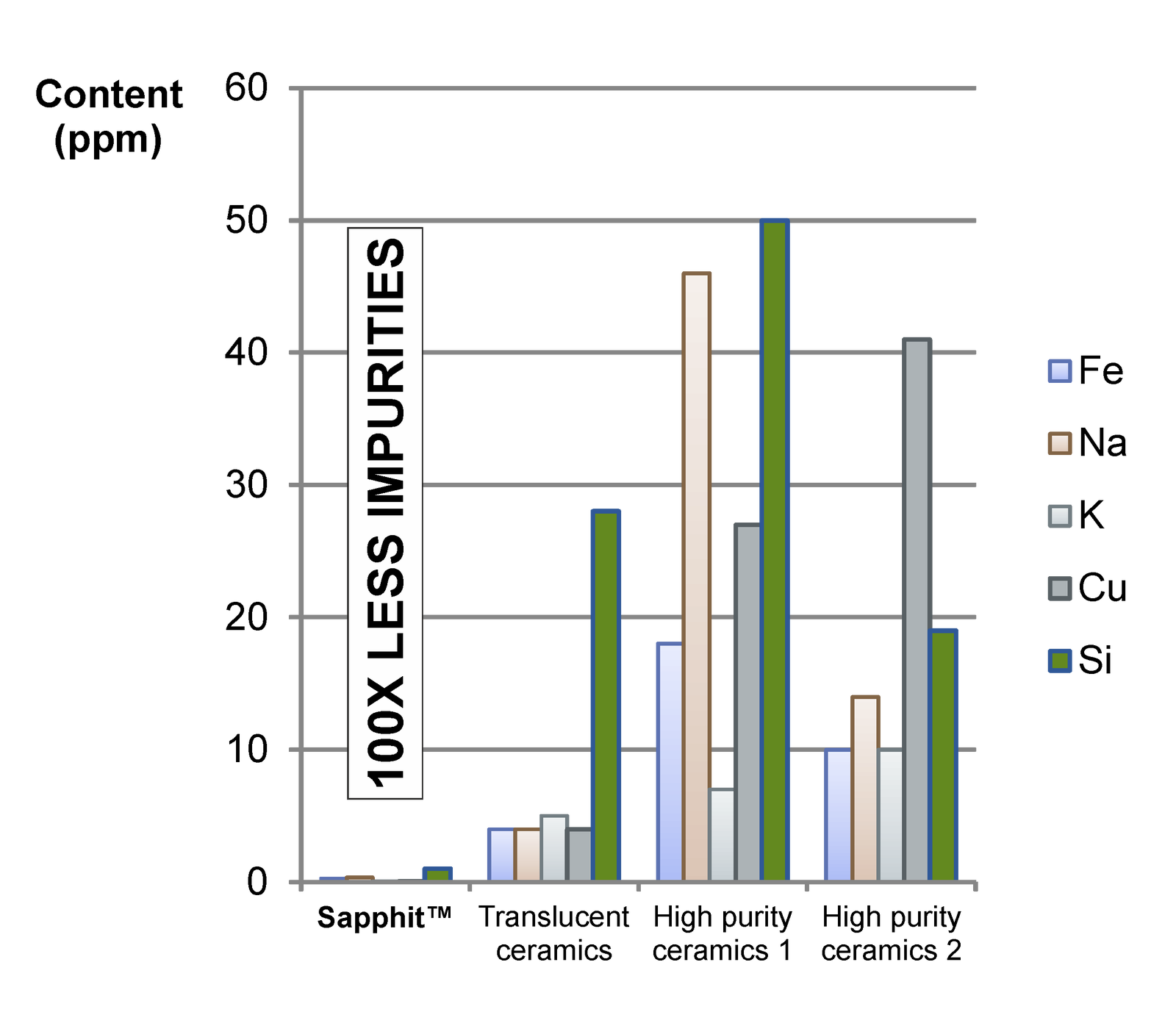 Comparison based on material analyses of Sapphit™ sapphire tubes and composition data by different manufacturers of sintered ceramics. High purity of Sapphit™ sapphire tubes cannot be matched even by high purity translucent ceramic, which indicates 100x more impurities in chemical analyses. 
Clean-room packaging
Ultra-clean sapphire components can be handled and packed in clean-room environment to avoid any contamination during manipulation.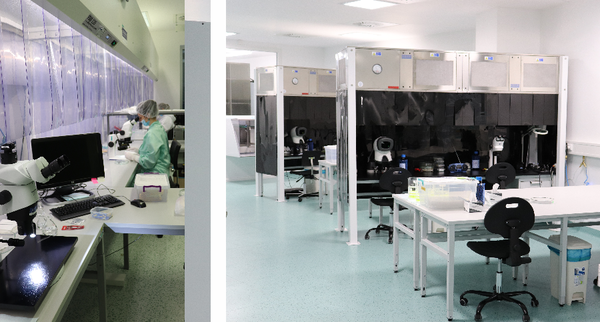 Examples of application in SEMI:
plasma containment tubes and injectors
plasma cleaning of surfaces
chemical vapor deposition process (CVD)
plasma (dry) etching
plasma ashing
wet etching
thermocouple protection sheaths
Examples of application in analytical methods:
plasma torches and injectors for ICP-MS or ICP-OES